Moving Labor Dallas | Moving Company Guys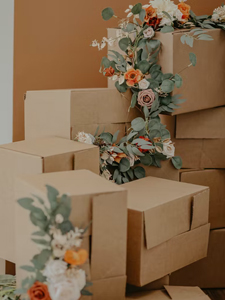 Rent your truck and call us for moving labor Dallas. Here at Moving Company Guys – we aim to please. Call us and tell us how many guys you need and when you need them then consider it done. We will provide professional – experienced local movers to get your truck loaded and/or unloaded. We will show up with extra supplies, as well, just in case you may have forgotten something. Our guys have basic tools to get the job done fast. Our crews all have dollies, tools, packing tape, stretch wrap, rope, moving blankets, etc…..!
Moving Company Guys labor crew takes the stress out of of handling the physical part of moving yourself, and will save you the added expense of paying for a full, traditional move!
Contact us today by clicking the button below or simply call us at (972) 528-0385.
Best Moving Labor Dallas, Texas
Moving Company Guys is here to offer you local moving services at a very reasonable and competitive hourly rate. Our local moving service rates do depend on your choice of dates and times, so please, contact us for your quote today. If you are currently planning a long distance move, then, our knowledgeable moving consultants can do a visual survey of your house or local business to estimate the full moving costs.
Our team is your go to Moving Company movers, and we will safely get your homes content to your final destination, wherever that may be. Long distance moving rates will depend on a number of factors, including the number of guys needed, the number of hours needed, and other details unique to your move. Contact us today to get the best moving company quotes.
Moving Company Guys are local to your area and we have moving crews that will arrive, on time, as well as prepared to get your particular job done safely and efficiently! Our local movers are crews that will have all of the equipment that is needed along with the expertise to complete your move.
When it comes to making moving labor in Dallas stress free as possible we understand that it is a nice, well-trained crew with quality equipment that matters, and that is exactly what we will send to your home as your local mover! Our company offers loading and transporting services as well as packing, unpacking services. You will work with our dedicated moving consultant to ensure a smooth and safe relocation of your belongings. Local moves are available and the company handles long-distance moves just as efficient.
BOOK WITH MOVING COMPANY GUYS
Schedule Your Move
It is our goal to communicate with our customers in a timely and efficient manner until their job is complete. For your free quote, or to book your job, or if you just have some questions or particular requests, reach out and we will be happy chat. We look forward to serving you along with all your needs!