Moving Services: Dallas To Austin Movers
Moving From Dallas to Austin? Relocating and looking for movers in Dallas?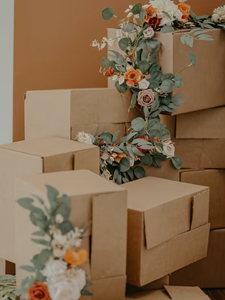 If you are Relocating to a new city? We know that it can be an exciting adventure for you and, possibly, your family. In order to make your move as smooth as possible, it is wise to hire a moving company that has made the trip a few times. Moving Company Guys has done just that. We have helped countless individuals transition from the Dallas area to Austin.
If you are planning an upcoming move to Austin, we want to be your moving company of choice. We can be involved in your move as much or as little as you need. We can provide services all the way from packing at your current residence to even unpacking at your new place in Austin. If you want to have everything packed then we can provide the truck and manpower to load, transport, and unload your belongings. We can even show up and just load your truck if that's what you require.
Moving from Dallas to Austin
You can rely on our skilled team of movers to assist you with your relocation from Dallas to Austin or vice versa; we evaluate every employee, train them to surpass all expectations, and fully equip them to manage any circumstance. Our experts can handle whatever you have to move, from fragile antiques to grand pianos and anything in between.
Our full line of moving services include:
Full-Service Packing and Unpacking
Fragile Only Packing if Needed
Assembly and Disassembly
Loading and Unloading
Storage (Short or Long Term)
Transporting
Dallas To Austin Movers
Moving Company Guys is a full-service moving company based in the Dallas area so scheduling your move is easy. Our teams are friendly and knowledgeable. We know the ins and outs of the industry and can make your move from Dallas to Austin seem effortless as well as get it done efficiently! We will not only show up (Which is a big deal nowadays) but we will be professional from start to finish and when we are done you will recommend us to anyone that ask, "Who moved you?"
Call us today are fill out our free quote form located on this or any other page of our website.
Affordable Local Mover 75180